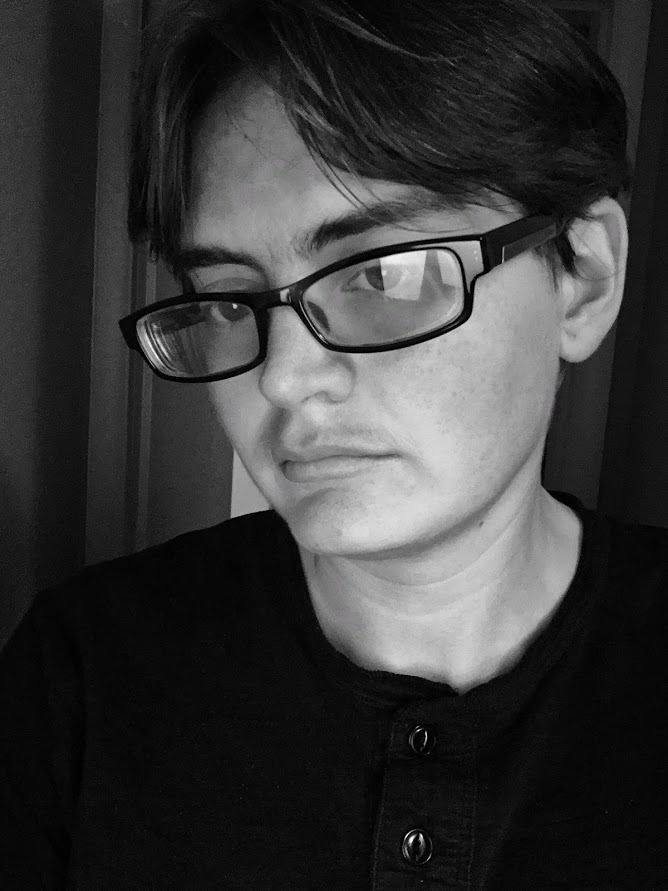 I am a writer, a poet, a blogger. I write about abuse, trauma, dissociation, and being raised an Evangelical Christian. I write about testimonies and worldviews, and what happens when the stories you were raised with, and the person you were told you were, were proven wrong.
I write about disability, about mental illness, about self-creation and autonomy.
I'm gay, and non-binary. I'm an ex-Christian. I write about what it means to walk out of the sheep pen and realize the boundaries were all artificial. What it means when the demons I was told would destroy me were where I found my freedom.
I'm presently working on a memoir about these experiences entitled The Wrong Kind of Testimony.
You can find me on twitter, instagram, and tumblr.
When I'm not writing, I'm also a calligrapher and photographer. You can find my photographs and calligraphy at artandblasphemy.